So yesterday was my birthday. I turned 29. I was going to write about it (and will, probably tomorrow) but I feel like a total POS because I spent the last few days off of Keto and I'm miserable!!!!!
It started with a trainer
A few months back, I decided to not only get a gym membership but to also get a personal trainer. After all, I was staring down being in two weddings six weeks of each other, a girl's gotta look good. Anyway, my trainer (who I absolutely adore and miss terribly) made me switch my dietary habits and told me to try Keto. I'm not going to get into the specifics of Keto, but it's basically a low carb, moderate protein, and high-fat diet. I was skeptical and annoyed about how expensive and mindful my shopping had become, but I'd be lying if I didn't see how much of a difference it did for me mentally.
My brain with superpowers
The biggest change (well one of them) for me was my brain processing/mental state– whatever you want to call it. My ability to focus, power through mundane tasks, and just my overall emotional resilience went THROUGH THE ROOF! At my pique performance, I was going to the gym 5-6 times a week, eating a Keto diet, and just loving life. Like seriously, I HATE administrative/repetitive tasks, but I found myself not only being more productive, I didn't mind as much. I could go on and on about how my diet also improved my gym recovery, etc, but for the sake of this post, I'll stick with my brain. Anywho, fast forward to this past week. I decided to "treat" myself and ate all kinds of tasty and horrible food.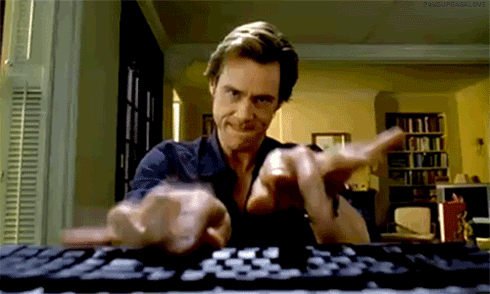 Hello darkness, my old friend
When I ditch my Keto diet and eat crappy food, I AM SO MISERABLE AND DEPRESSED, it's not even funny!!! You're probably thinking, "Taryn, c'mon, it's not the food." Oh, but it is! When I eat poorly, I'm sluggish, foggy, cranky, and just downright depressed. Fortunately, I'm very cognizant of my mood and the causes of my changes in behavior. I am glad that I'll be fine in a day or two, but man it is gnarly how food can really alter your mindset.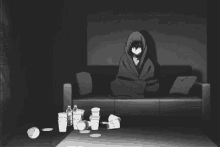 You are what you eat
I'm not advocating that everyone go on Keto– it depends on a few factors. That said, the difference of cutting out sugar, bad carbs, and processed foods is astounding! Do I miss bread? Sure. BUT, I LOVE how I feel when I eat healthily and exercise on a regular basis. It's worth cutting out the crappy stuff, hands down. Anyway, that's the end of my dietary rant. I will be back to normal in a day or two.