Metaphorically speaking. My actual bags are still a beleaguered work in progress.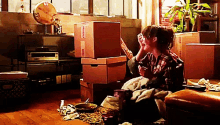 I swear this post isn't the pilot to my new "Taryn's Anatomy" series, I've just had a lot of time to focus on me– for better and for worse.
A major part of why I decided to abandon ship from the real world was because I have the propensity of focusing on the lives of others rather than my own. Fortunately for me, I enjoyed a few tragically hilarious situations (which I will be sharing in my upcoming podcast!!) that forced me to change course. The beauty of traveling on my own is that I get to focus entirely on myself. The curse of traveling alone is that I get to focus entirely on myself. It's certainly a red pill/blue pill situation.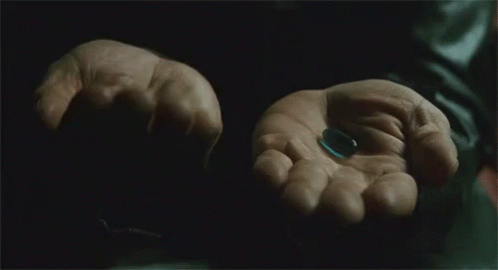 Silence is LOUD
Traveling alone is awesome, especially if you don't have to worry about your basic needs. It's just me, my dog, my adventures, and my thoughts. Thoughts can be exceptionally loud when you're unable to hide from them.
Starting out, it was rough. There were no external situations or people that I could blend into. There were a lot of painful moments/feelings that I wanted to drown out with alcohol. Eventually, I got tired of the morning after, trying to piece together the night before, and dreading to find out if I had sent embarrassing messages to people. That and I got tired of digestive tragedies that occurred after (alcohol sh*ts are a real thing, yo).   So I've ditched the booze, for good and got comfortable with the uncomfortable.
Enjoy the Silence
Contrary to my early diagnosis, silence can be a beautiful thing. During these reflective moments, I've discovered some false truths and beliefs that I had to let go. I also learned that no choice is still a choice and being intentional is important. Most importantly, I learned that you don't have to accept the status quo or the way of the world. Beating to your own drum is best.
It's easy to hold on to your worst moments, your shame, your guilt, and build a construct around them. But, if you're willing to let those things go, there is freedom and possibility on the other side. I'm not saying I'm the poster child for emotional wellness (that would be scary for the world, ha). I am, however, learning to appreciate the good while chucking the bad. Slowly but surely, I am lightening the load, leaving the unnecessary luggage behind. So on that note, I'm going to go walk Abbey. But I will leave you with this lovely little number. Cheers!