I'll be honest, I used to hate the dreaded 'S' word. And by 'S' word, I mean schedule. Reflecting on this, I suppose it's because of my control issues, but I'm working on those. I think. On my birthday — about 3 weeks ago– I decided that I would make a new habit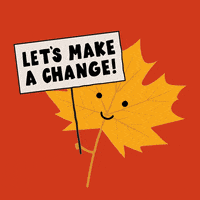 Tale of the two journals
I keep two journals. One is my journal that hashes out my personal thoughts, day-to-day musings, etc. The other, is a prayer journal of sorts. It's one where I chat with God, ask questions, ask for forgiveness, ask for help, and pray — so to speak. Both are incredibly personal and brutally honest. But, I suspect, God appreciates it when we come to Him honestly and openly.
Journaling regulalry does a mind good
I've journaled or have written things ever since I could read. Consistency has never really been my strong suit. This blog is a testament to that. I mean I have around 250 posts and we're coming up on 7.5 years; yikes! Anyway, I've committed to writing every day for the last 3 weeks and boy, what a difference it makes! My headspace is a lot nicer. Who knew decluttering your mind would be so helpful?!
Habits aren't so bad
I'll admit, the first few days, it was a will-power of sorts that forced me to put pen to paper every day. Now, I can't wait to spill my guts, happily sharing what's in my brain with God and myself. There is so much peace when I rely on Him instead of my harebrained schemes. I've also found, that in the stillness of reflection, that He does answer my questions and prayers. I'm grateful for that relationship as it governs my relationship with those I regularly do life with. So now, I begrudgingly yet happily admit that I plan to continue my journals as the benefits far outweigh the discipline I need to maintain consistency.
On the road again
Speaking in the name of consistency, I'm happy to report that the third installment of the Taryn was here series will come out again on Monday on schedule. This coming week, I get to share with you my time in Missoula, MT. I do have more pictures that aren't just of espresso cups, I promise! I didn't stay long– about 3-ish days, but I did manage to pack some fun sightseeing while there. So stay tuned as we travel to Montana. Cheers!