Ok, so I know I still need to write about my birthday. However, I left my camera and I wanted to upload a photo for the post, so it'll happen sometime soon! Anywho, I've recently made the unsettling discovery that I'm not always the best advocate for myself when it comes to respecting my time/boundaries. In fact, I can be a bit of a doormat both professionally and personally.
Fairy Godmother syndrome
I don't know exactly when, but at some point, I made the choice to help other people with their goals, problems, dreams, etc. If you needed help with something, I was your girl! Bibbidi-bobbidi-boo, I'd turn on my neurotic superpowers to make sure whatever you needed appeared as if all I had to do was wave a magic wand. Sure, that sounds like a nice character trait, however, I went way overboard, leaving very little in the tank when it came to taking care of myself.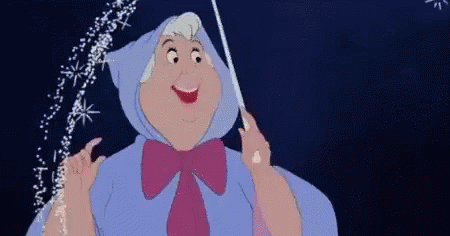 The first step is admission
Maybe focusing on other people's stuff was easier than admitting that I was avoiding my own stuff, but, fortunately for me, I had a painful experience during a recent wedding where I had to be a maid of honor, forcing me to take a good hard look at how I prioritized myself and others in my life (One day, I'll sit down and fully explain, but I'm letting some time go by for processing purposes). To summarize quickly, I had overlooked my own personal needs to uphold someone else's unrealistic expectations. Like a hand backslapping you on a cold winter's day, I was confronted with an unsettling truth: I turned myself into a doormat and I have myself to blame.
Out with the old, in with the boundaries
I've learned how to assert the word "no" and it's been glorious! At work, I'm refusing projects that are either too low in compensation or when the project is too demanding. I'm no longer answering emails that are outside of my working hours or arrangements I've made with clients. Long story short, I'm doubling down on my worth. I have noticed that it makes me less agreeable (something that I used to covet), but it has weeded out the emotional soul-sucking aspects of my professional life. Setting boundaries also helped me to discover that when I was dreading or avoiding something, it was actually my subconscious trying to let me know that my boundaries were being disrespected. Now, when my gut is telling me to abandon ship, I listen.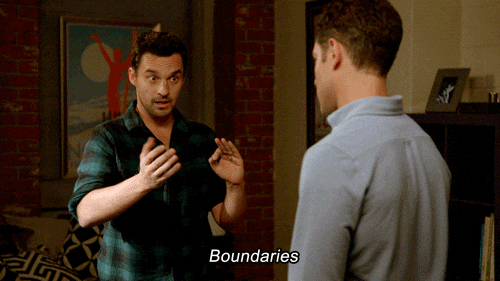 Taryn's got a brand new bag
I have to admit, asserting boundaries have been so helpful in my crazy little world. I'm learning to put myself first, hence my traipsing across the US. I'd be lying if I didn't say that initially, this process felt very alien to me, but with a little practice, I'm improving over time! It is a work in progress, like a muscle I'm exercising to build endurance. Creatively, this opens me up to really hunker down and work on my projects. With that being said, I am enjoying the changes I'm making and am looking forward to the process, uncomfortable or not!