Hello and long time no see!
I'm Back!
Pardon my abrupt 4-ish month hiatus. Turns out, I needed a leave of absence to get my bearings. Admittedly, as I was beginning my 3-month "vacation" it was clear that I had some internal work to do. Thankfully after a few (tons) conversations with God, I made peace with a lot of things, learned to rely on His wisdom and not my own, which set me free in so many aspects of my life. It's been a pruning period, to say the least. I will say that I am much better for it and am thankful for all of the experiences that have led me to this point thus far. So here are a few things that I've been up to in my absence.
Taking Responsibility
In January, I was mentally/emotionally in a chaotic state, not dealing with my "things" very well. Fortunately, I could tell something was amiss, and though I was committed to doing the "work", I needed some help. Faith really played a part in my healing process. I began to ask the questions, "how did I get here?" and "in what ways did I contribute to this mess?". Funny thing is, if you do ask God these questions, you'll get an answer, though it may not be what you want to hear. In short, in asking the tough questions, I realized that I needed to take responsibility for the relationships I engaged in and how I spent my time. The truth is, I had a habit of hanging out with insanely damaged people. When I realized that the baggage I was carrying was 98% not my own, it radically changed my view and perception about myself and the world I created.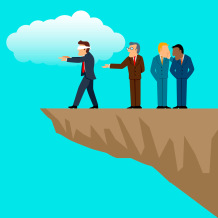 Killing My Ego
As much as I hate to admit it, I have a Texas-sized ego. I'm smart and not only do I know it, I have no problem demonstrating it. It's an issue I'm constantly managing, ha! I LOVE problem-solving. My spatial reasoning skills are quite amazing. There's nothing wrong with having a healthy ego, but when you begin to believe that you are indeed Superman, therein lies the issue. Maybe I hung out with the wrong people because I believed I could fix them. Maybe I hung out with broken folks because it made me feel superior in some messed up way (also I hate admitting that, but it's true). The problem is, birds of a feather flock together, so I would either change the people I was with or eventually become just like them.
Obviously, the latter happened. Of course, if you keep mentally trying to divide by zero, your brain will begin to shut down or explode. On a subconscious level, I knew something was awry, but I suppose at the time, it was easier to numb myself than to make changes. One of the worst things that I had to own was that I easily accepted the nonsense and beliefs of others without questioning or checking in with my own perspective. Friends, that is such a vile way to live! If there is one thing I hope that people could embrace, it's to not allow other people's perceptions of you rule your worldview. Once I began to question what people were saying and look at what they were actually doing, I began to realize the truth: a lot of people are hypocrites and blindly live according to societal standards or damaged value systems. Upon realizing this, it freed me to pursue the life that I want for myself, devoid of acknowledging the opinions of others.
Freedom in Being Yourself
After getting off of the "people-pleasing" rat race, the fundamental elements of Taryn came back, which I'm so thankful for! I now understand what I think, how I view myself, and what works for me to sustain a happy and meaningful life. Currently, I'm in Brian Head, UT with Abbey, enjoying the peaceful solitude of mountain life. There's like 5 people up here, which is awesome! I do, on occasion, venture into the nearby town of Cedar City to people watch and do grocery shopping. To be honest, I can only last down there for about 3-4 hours before I become increasingly annoyed with the townsfolk.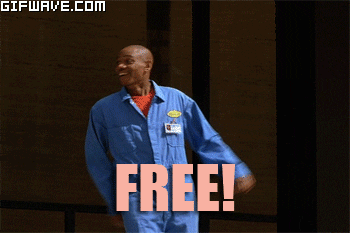 I don't know what it is, but one thing I've observed in my newfound "awareness" is that a lot of people are asleep at the wheel, merely going through the motions, and not fully aware of what it is that they're doing. Seriously, I'll have conversations with people and I will gently posit questions and 100% of the time, there's a lightbulb going off in their minds. I don't say this to come off as superior or judgmental. And maybe I'm able to see it because I too was once in this state. This observation honestly makes me want to go out and hug people, and tell them that it's going to be OK. To me, seeing folks in this light signifies that there is something profoundly wrong with society.
Back to Creating
Anyway, this post wasn't meant to be so existential, but then again, this is literally how my brain works. So, I will own it. I do want to share that I did end up making the podcast! The first episode airs in like 15 minutes, which you can find here! Is it perfect? No! But, I am proud of what I've accomplished, even though my audio-engineering skills leave a lot to be desired. Feel free to take a listen and share your thoughts! The whole podcast is meant to be humorous and I do not take myself seriously, so I hope you can get a laugh or two at the mis/adventures I will share on it. With that, I'm going to go outside and watch Abbey play in the snow. Until next time!